Concert à l'Octav, Vic en Bigorre 65 (14-12-2019)
Festival CELTIE D'OC, Cazavet 09 (13-07-2019)
Rendez-vous sur le site WEB du festival pour revivre en photo cette belle soirée !
https://www.celtiedoc.fr/2019/07/celtie-doc-2019/
Festival SAMA'ROCK, La Chaussée Tirancourt 80 (09-06-2019)
Suivez le lien ci-après pour lire le live report du concert !
http://www.wearerockmetal.fr/2019/06/24/samarock-2019-un-festival-folklo-comme-on-les-aime-full-report/
Une seconde série de photos à regarder en suivant ce lien …
http://tigroo.fr/fr/photo/concerts/2019-06-09_samarock.html
Release Party au Metronum, Toulouse 31 (24-05-2019)
Photos de Actu Metal Toulouse (http://www.actumetaltoulouse.fr/photo/aephanemer-boisson-divine-stormhaven-le-metronum-le-24-05-19-gat/)
Festival Trolls et Légendes, Mons en Belgique (21-04-2019
Photos de Thomas Orlanth (https://www.thomasorlanth.com/boisson-divine-trolls-legendes-2019)
Photos des photographes du Festival:
Lid Ar Morrigan, Vallet 44 (17-11-2018)
https://patricegaston.myportfolio.com/boisson-divine
Vous trouverez toutes les photos du concert en suivant le lien ci dessus !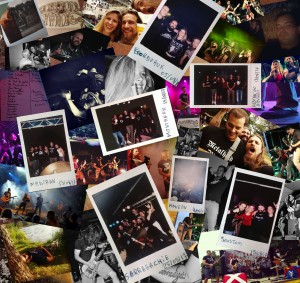 La Croisée des Notes Oloron-Saintes-Marie (22-07-2017)
 PARIS METAL FRANCE FESTIVAL (07-01-2017)
Nice French Heavy Metal Festival around Paris.
LA SETMANA (du 30/09/2016)
Nicely surprised to see a photo of our band in an article about a parlementary group which wants to impose a ratio of regional language music.
Agréable surprise de nous voir en illustration d'un article concernant un groupe de parlementaires souhaitant déposer un amendement pour imposer un quota de musique en langue régionale.

lons, au Cabaret « AU SUIVANT » 08-09-16
On y prend goût au cabaret ! Avec nos amis de Skiltron. Martin leur chanteur, a eu la gentillesse de monter sur scène pour la rappel et d'improviser « Breaking the law » de Judas Priest avec nous !
Hestiv'oc 21-08-16
Ou comment finir l'été en beauté dans la ville de Henry IV !
 Ragnard Rock Fest 2016 (22-07-16)
Le festival viking et pagan metal !! Nous étions en ouverture du fest, et ce week-end restera pour nous un souvenir mémorable.
Celtie d'Oc, Cazavet (09-07-16)
Festival extrêmement sympathique dans une belle vallée du Couserans.
Lons, cabaret AU SUIVANT (19-02-16)
Estivada Rodez (23-07-15)
Rodez pour l'Estivada 2015, Ayla (flabuta et tambourin à cordes) et Pierre (boha et flabuta) étant tout deux retenus, Benjamin (accordéon) s'est joint au reste du groupe pour un concert du tonerre !
Rodez for the Estivada 2015. Ayla (flabuta and tambourin à cordes) and Pierre (boha and flabuta) were unfortunately away, Benjamin joined the force for a greag gig !
Ragnard rock festival (19-07-2015)
Baptiste accompagne le groupe mythique de pagan metal Himinbjorg.
Baptiste playing for the cult pagan metal band Himinbjorg.
Fête des Fleurs, Riscle (14-05-2015)
Concert dans le village originel des membres de Boisson Divine!
Little gig in Boisson Divine's hometown !
Termes d'Armagnac, acoustique (09-05-2015)
concert acoustique dans la tour de Termes d'Armagnac, chateau de Thibaud de termes, compagnon de Jeanne d'Arc !
Acoustic gig in Termes d'armagnac (Gers, Gascony), in Thibaud de Termes' castle, Joan of arc 's comrade !
GALERIE BLEUE acoustique (Riscle, 20-03-15)
Petit concert acoustique à la source, Riscle étant le village d'origine de Boisson Divine.
Little acoustic concert in Riscle, the home town of Boisson Divine band.
CARNAVAL BIARNES LIVE
ça s'est passé ce samedi 07 février 2015, en pleine ville de Pau. Merci à tous ces courageux et courageuses qui ont bravé le froid, mais quel plaisir de jouer en face des Pyrénées enneigées et de rendre grâce à ce divin Sent Pançard !retrouvez
This was last saturday in Pau for the « Carnaval Biarnés ». Thanks to all the braves who despite the cold came to watch us playing in front of snowy Pyrenées moutains! Long live Sent Pançard !!
SESSION REPETITIONS DIVERSES
BOISSON DIVINE LIVE
LES FONDATEURS